INGREDIENTS
2x Wheat biscuits
100ml milk
Half a banana
1 handful of strawberries
1 tsp of chocolate flakes
DIRECTIONS
Break apart the Wheat biscuits and scatter across the bottom of a dish or bowl.
Pour in the milk and combine together with the wheat flakes.
Spread your Light & Free Vanilla and Salted Caramel flavour yogurt across the mixture and place in the fridge overnight.
When you're ready for breakfast, chop up the fruit and scatter on top of your wheat biscuit.
Sprinkle with chocolate flakes for a little something extra.
It's time to dig in! Breakfast never looked, or tasted, so good.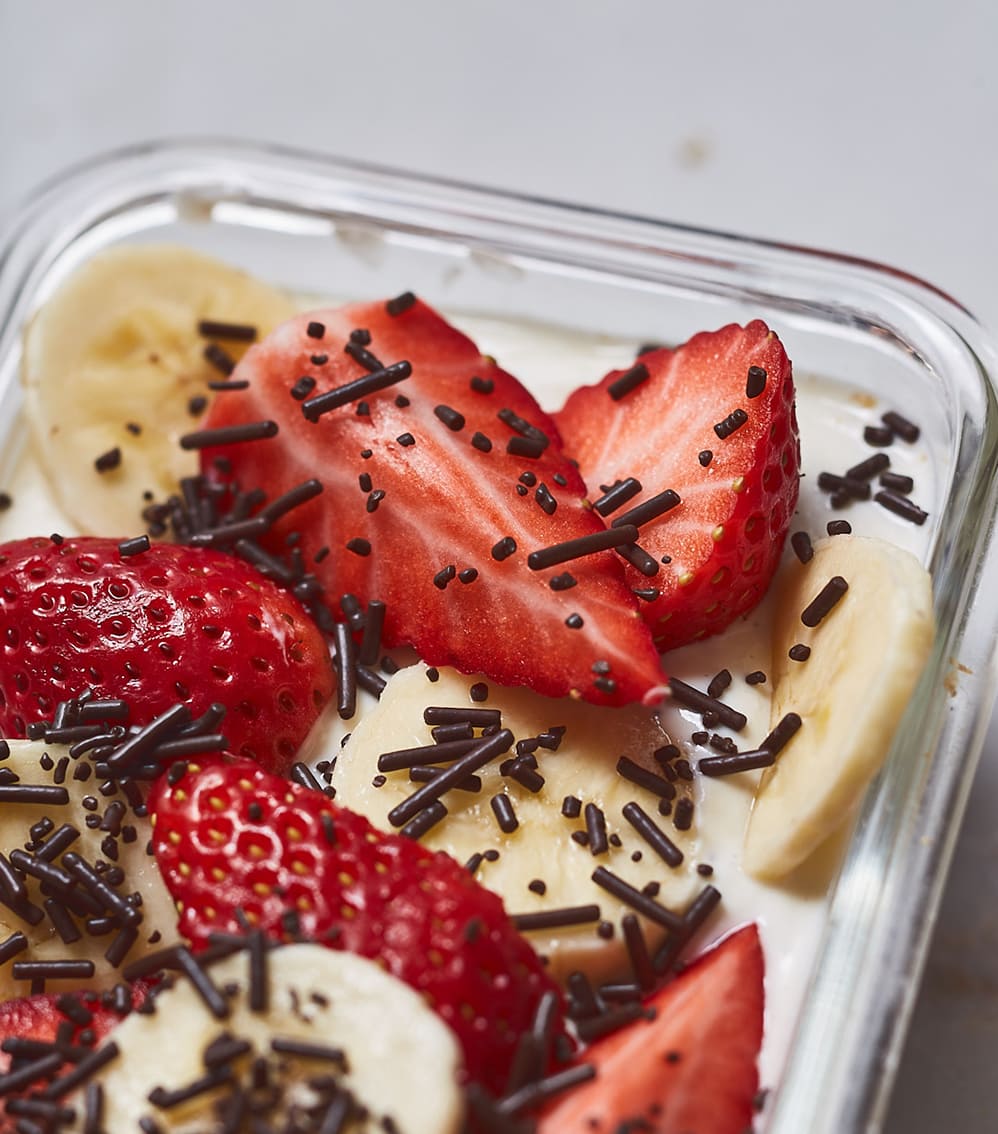 We are not accountable for any allergen part of non-Danone ingredients used in these recipes. For allergens in our Light* & Free products, please check on pack.