INGREDIENTS
DIRECTIONS
Fill each section of an ice cube tray about two-thirds full with Light & Free yogurt.
Chop the raspberries into small pieces and scatter on top.
Put the tray into your freezer and leave overnight.
Take out your fro-yos and gently tap the back of the tray to release them.
Leave your icy treats to soften on a plate for a couple of minutes before serving.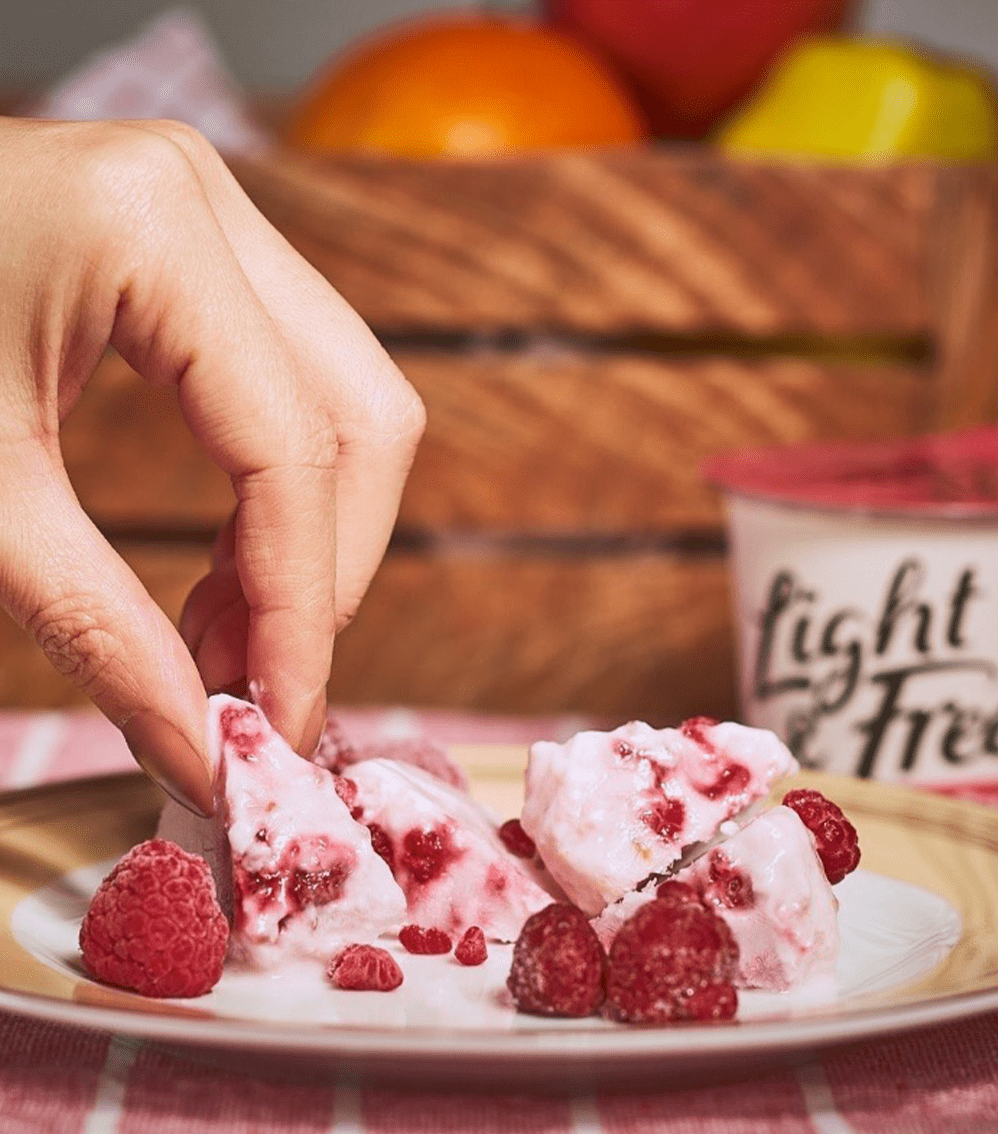 We are not accountable for any allergen part of non-Danone ingredients used in these recipes. For allergens in our Light* & Free products, please check on pack.