INGREDIENTS
DIRECTIONS
Combine all your ingredients together in a bowl.
Pour the mixture into an oven-proof dish.
Bake those oats! Pop your tray in the oven for 22 minutes at 150 degrees, or until your oats are toasty and golden.
Top your oats with a spoonful of Light & Free So Sticky Toffee flavour, or whichever of our dessert yoghurt flavours is your favourite.
Leave your icy treats to soften on a plate for a couple of minutes before serving.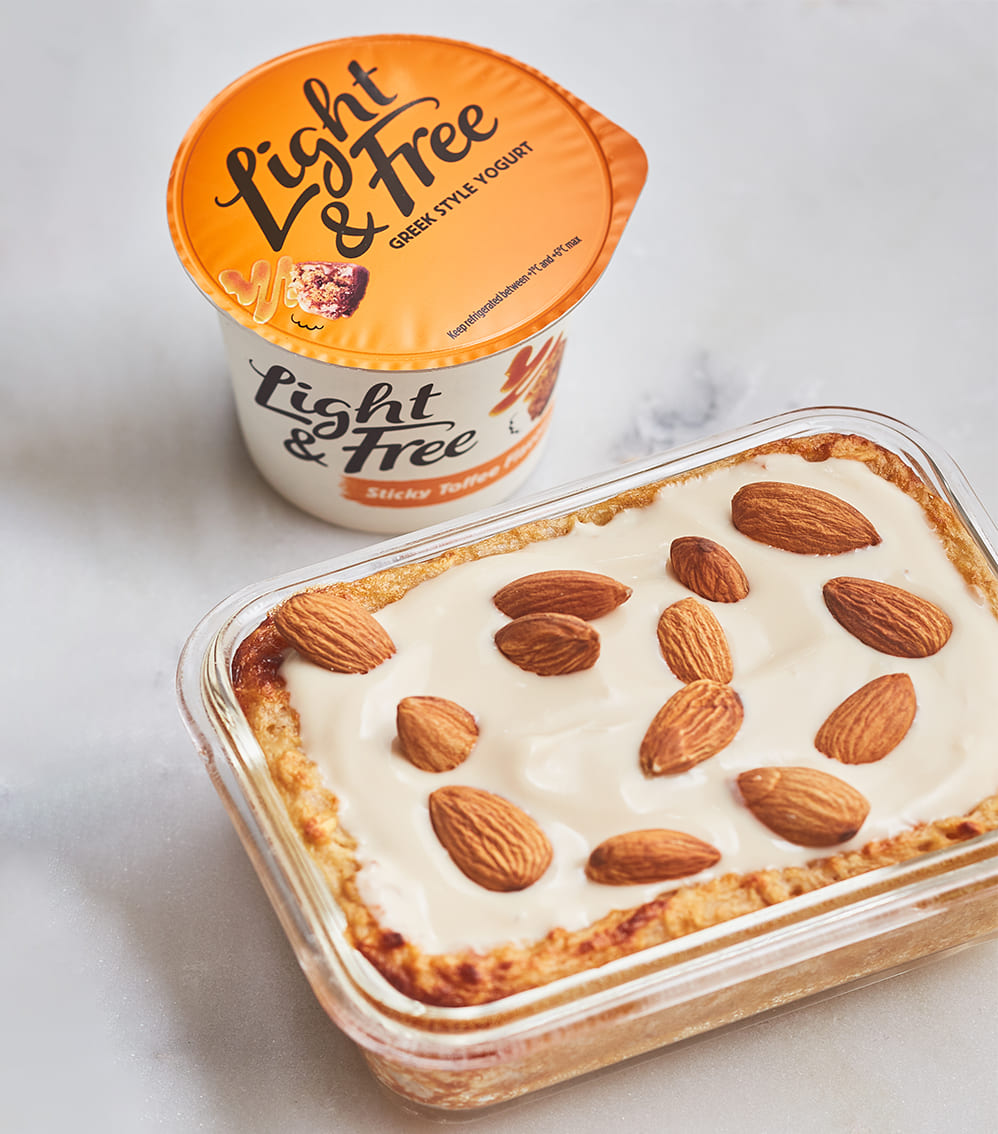 We are not accountable for any allergen part of non-Danone ingredients used in these recipes. For allergens in our Light* & Free products, please check on pack.