INGREDIENTS
DIRECTIONS
Split the banana lengthwise.
Spoon delicious dollops of Light & Free 'Wow White Chocolate' flavour yoghurt into the middle.
Slice up your berries and scatter across the surface.
Sprinkle on the granola, and dust with chocolate flakes.
Drizzle lightly with a teaspoon of honey or agave syrup.
Get your spoon at the ready – it's dessert time!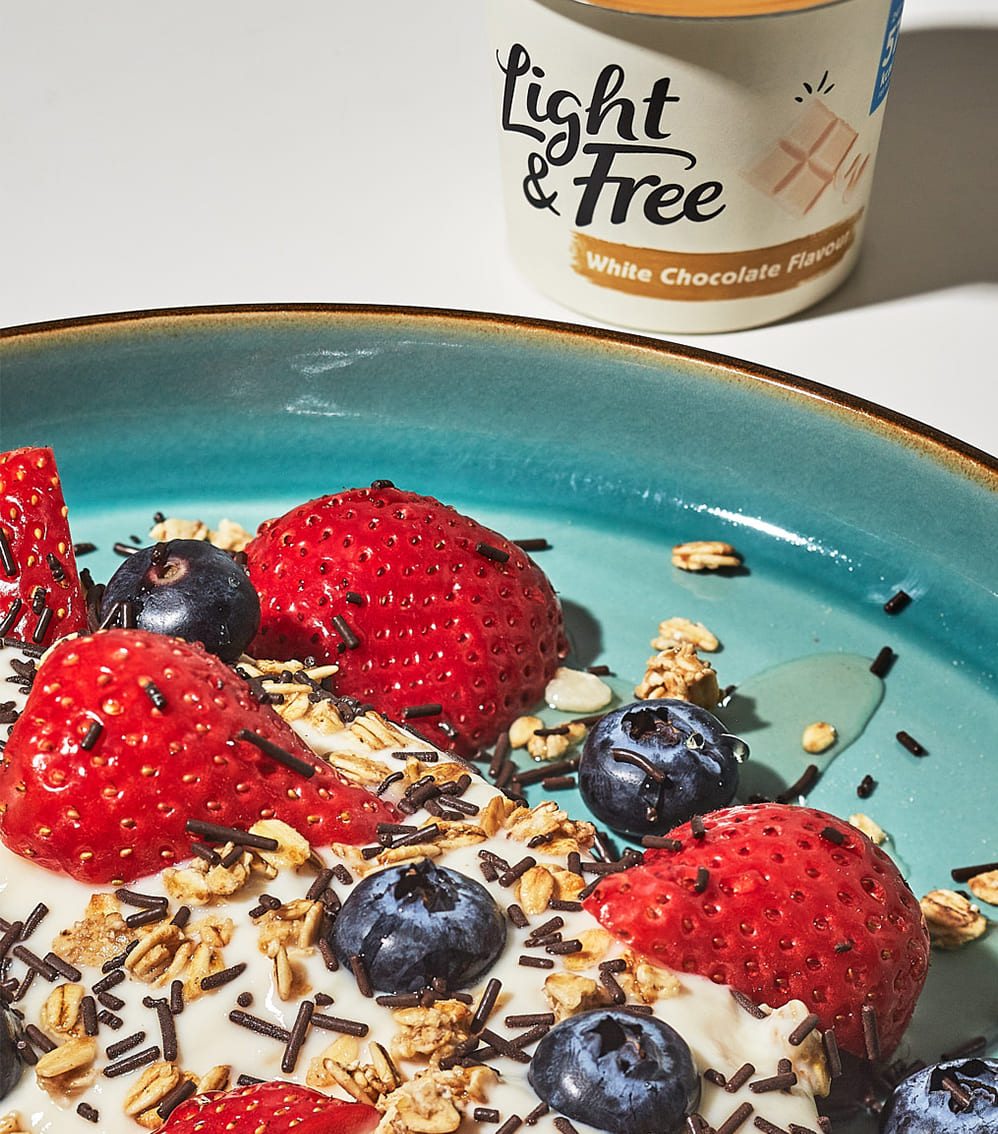 We are not accountable for any allergen part of non-Danone ingredients used in these recipes. For allergens in our Light* & Free products, please check on pack.